DAKOTA VALLEY HIGH SCHOOL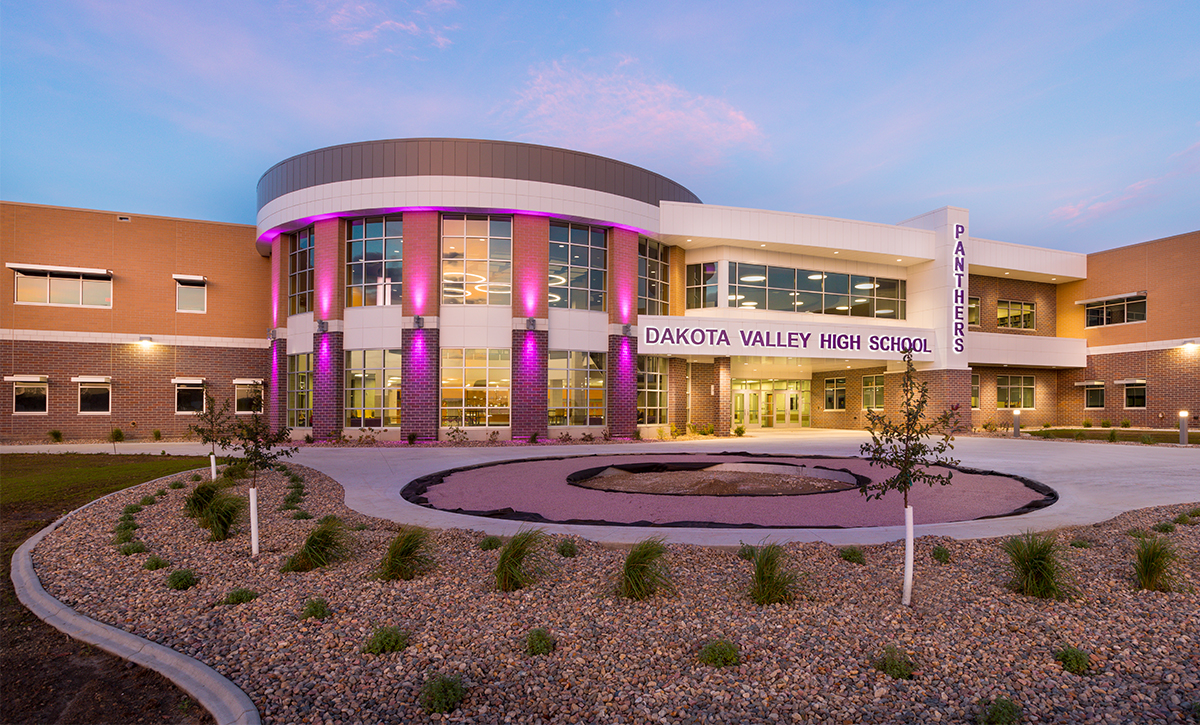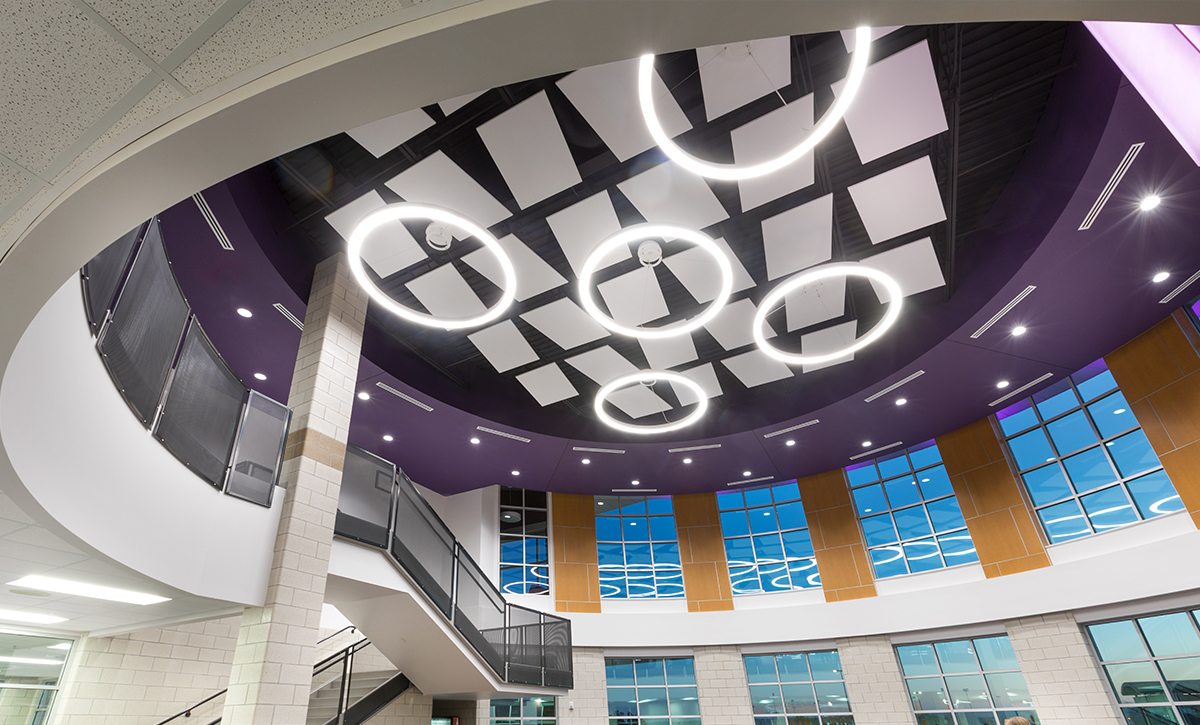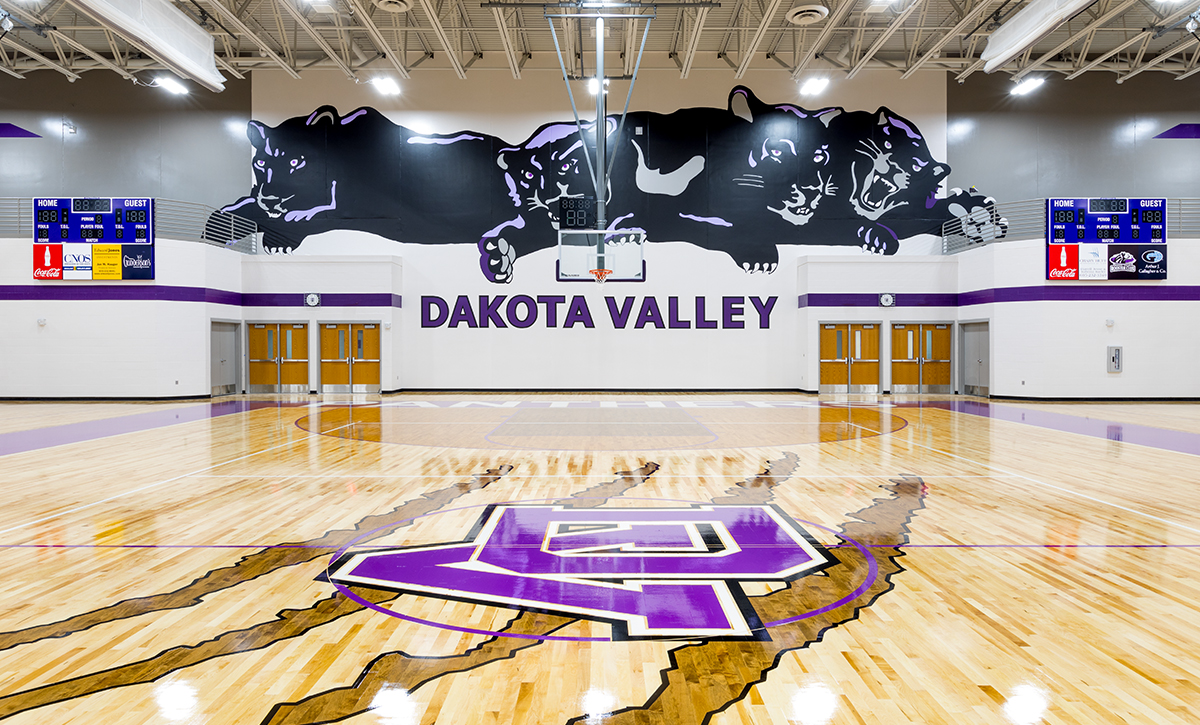 LOCATION:

North Sioux City, South Dakota
SIZE:

144,000 Square Feet
The Dakota Valley Community School District is a growing school district whose lack of instructional space drove the design goals for this project. Constructing a new high school addition also allowed for additional growth in the elementary and middle school levels as the existing facility includes K-12 grade levels. Major design goals for the project included developing casual space for students to interact outside of the classrooms, significant expansion of the science room space, a competition gymnasium capable of hosting State tournament games and modern classroom spaces. It was awarded the Learning by Design Magazine 2017 Outstanding Project for Excellence in Education Facility Design.
MECHANICAL:
VAV air handling systems with energy recovery.
High efficiency boilers.
High efficiency air cooled chillers.
Dehumidification and energy recovery system for locker rooms.
ELECTRICAL:
LED lighting with flexible lighting controls and dimming.
Design included intertie to the existing building to integrate electrical communications and emergency systems.