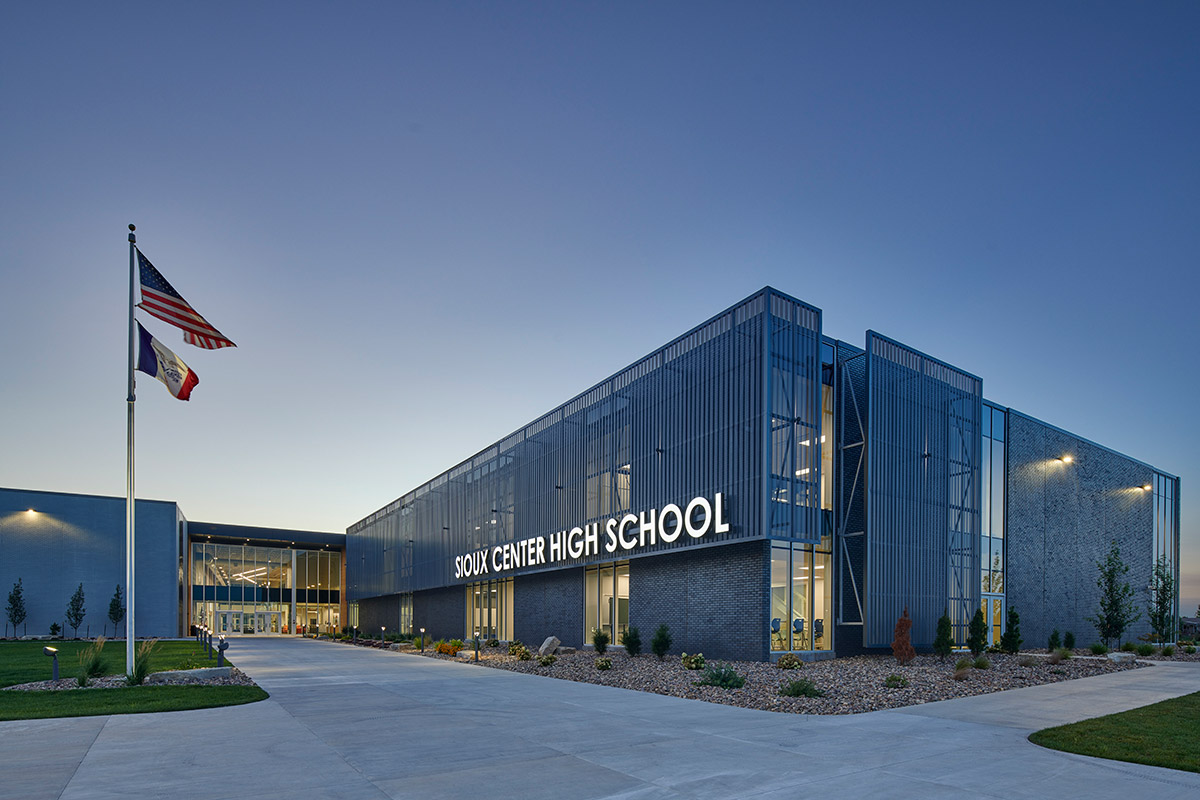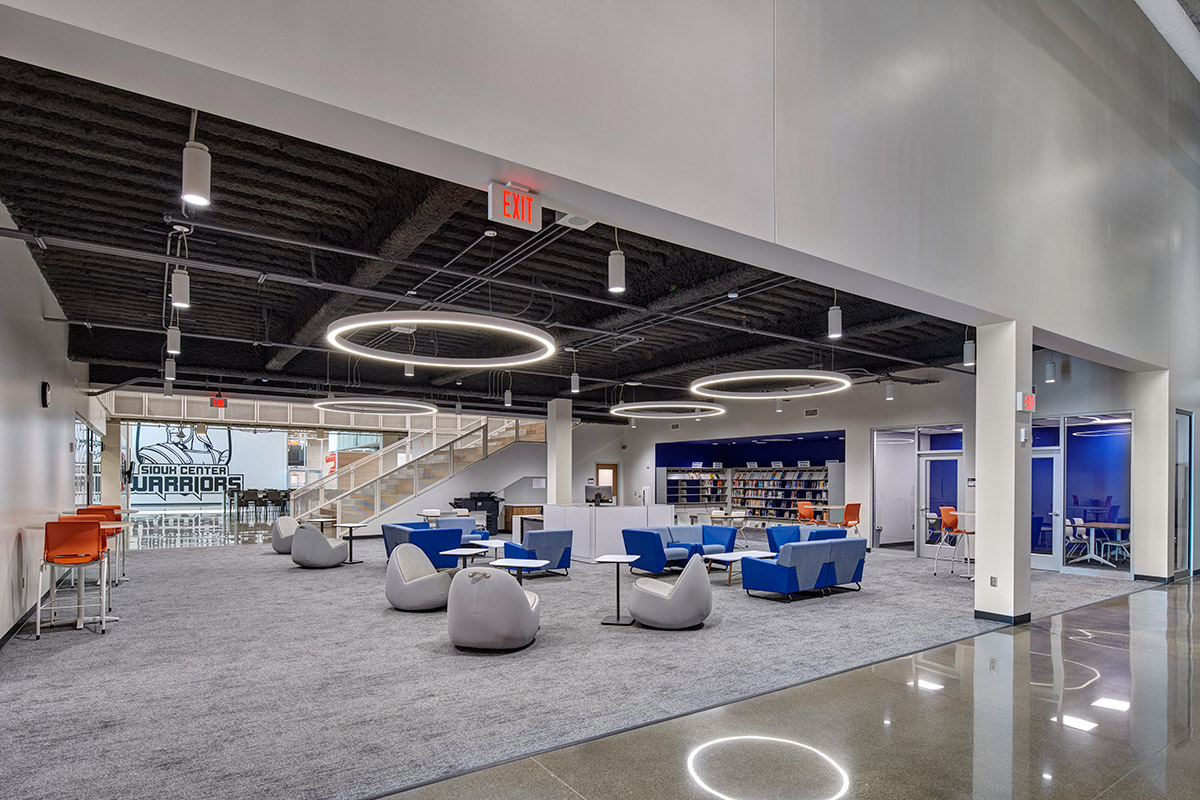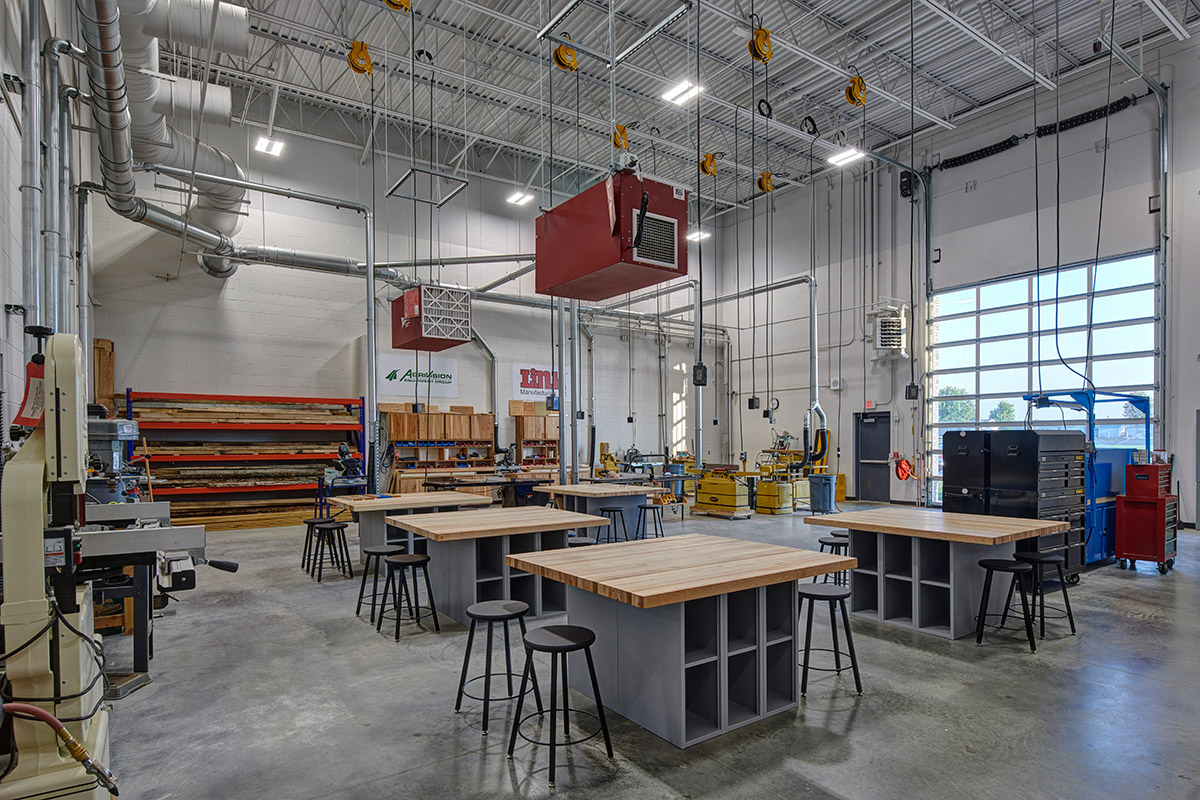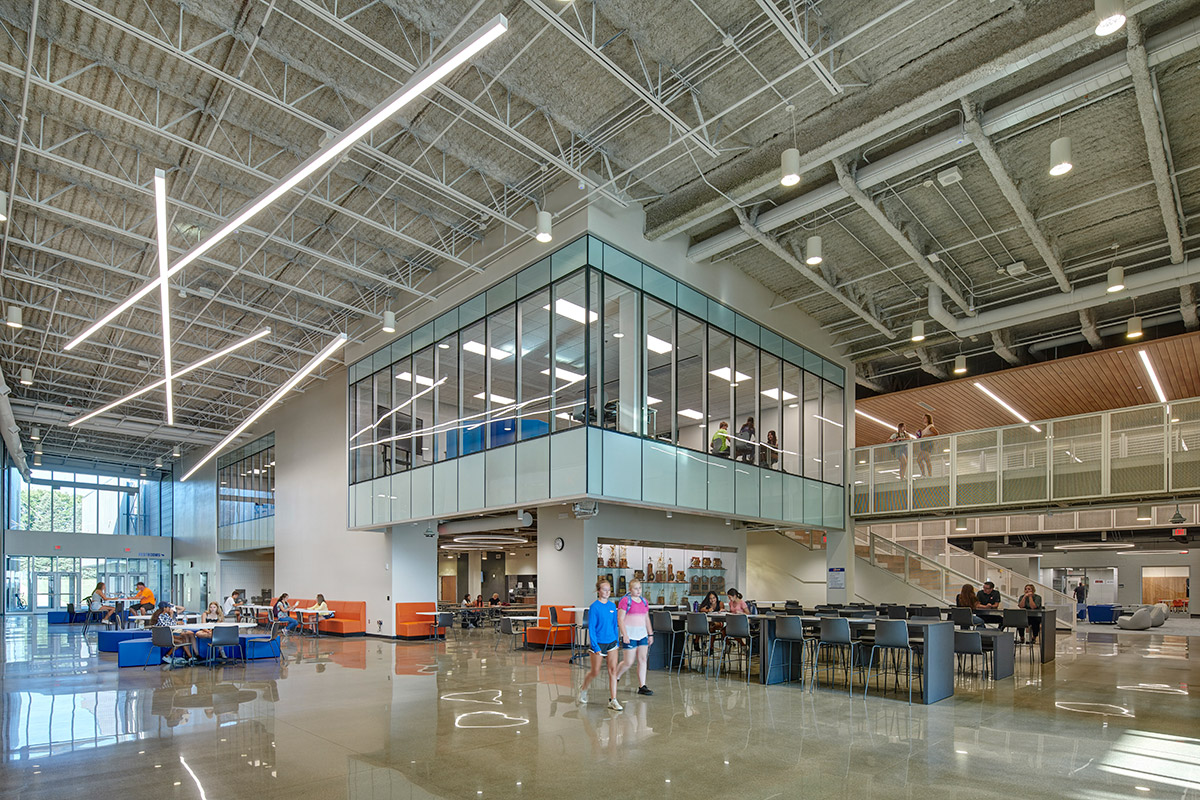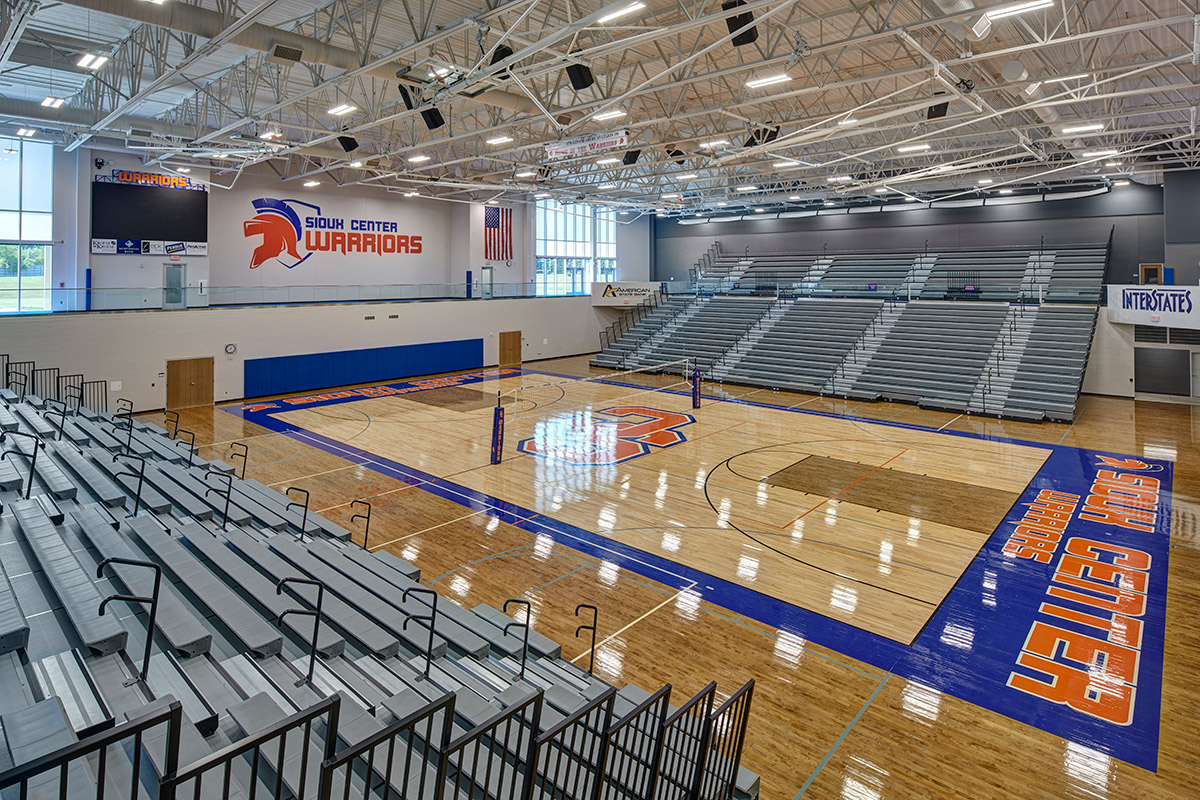 LOCATION:

Sioux Center, Iowa
SIZE:

179,500 Square Feet
Due to the growth of the Sioux Center community, the school district needed additional space to accommodate their rising enrollment. Through the planning process, a new high school facility was determined as the best fit for the district. The new high school provides flexible, collaborative learning spaces fit for 21st century learning methods. A significant emphasis was placed on providing spaces for all the different types of students, from learning trade skills to preparing students for higher education.
MECHANICAL:
Central cooling provided with an air cooled chiller with ice storage system, to reduce electrical demand. System qualified for substantial utility rebates.
Central heating provided by high efficiency natural gas boilers with propane backup to reduce energy use and gas cost.
Chilled beam system used on classroom areas to provide 100% outside air for ventilation to each room.
Ventilation air provided with a duel wheel energy recovery ventilator to reduce energy use and control humidity.
ELECTRICAL:
Full networked lighting controls of the LED lighting to allow central management of the system and maintain flexibility in each room.
Provided modular communications systems capable of being managed at a district level.