SIOUXLAND FEDERAL CREDIT UNION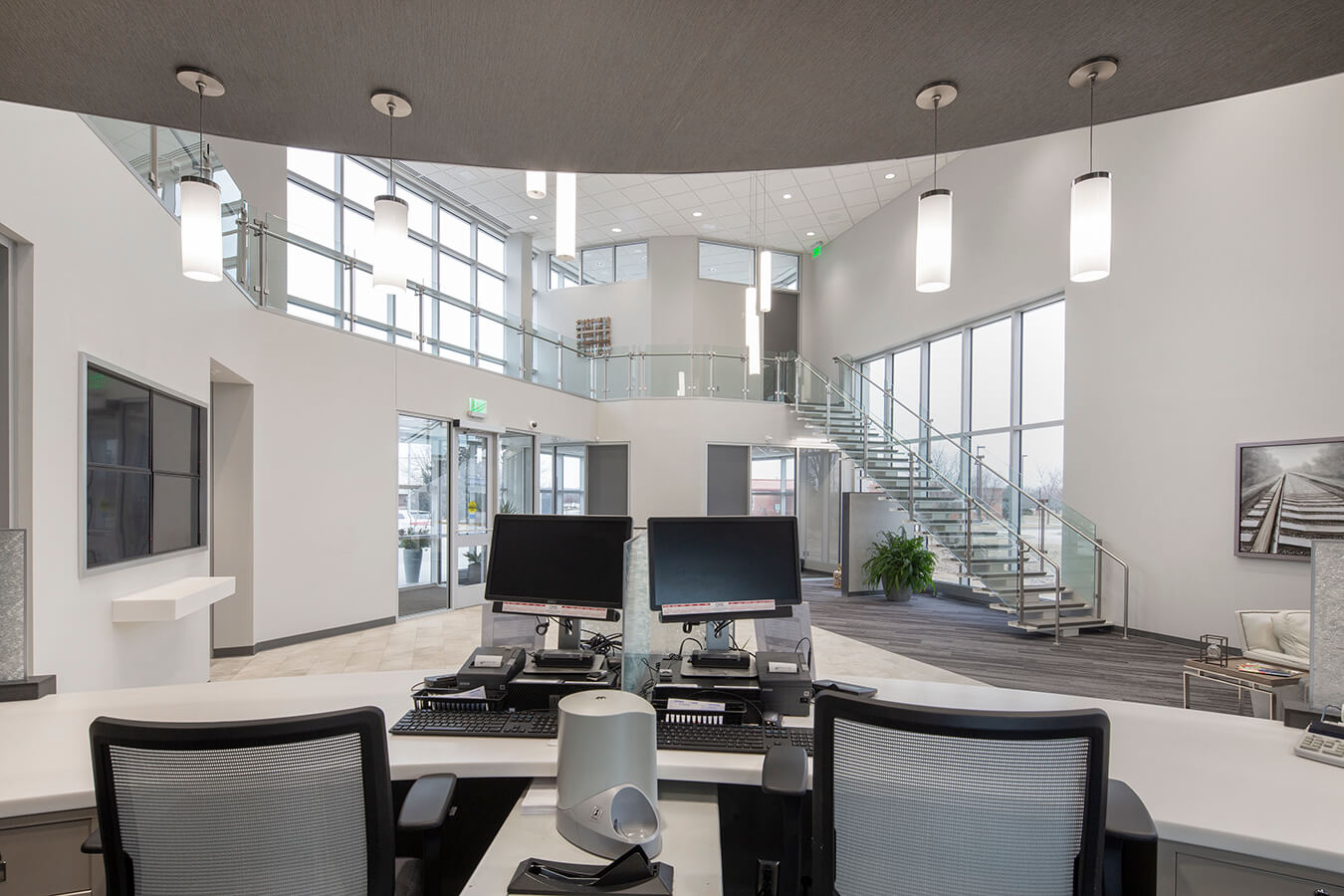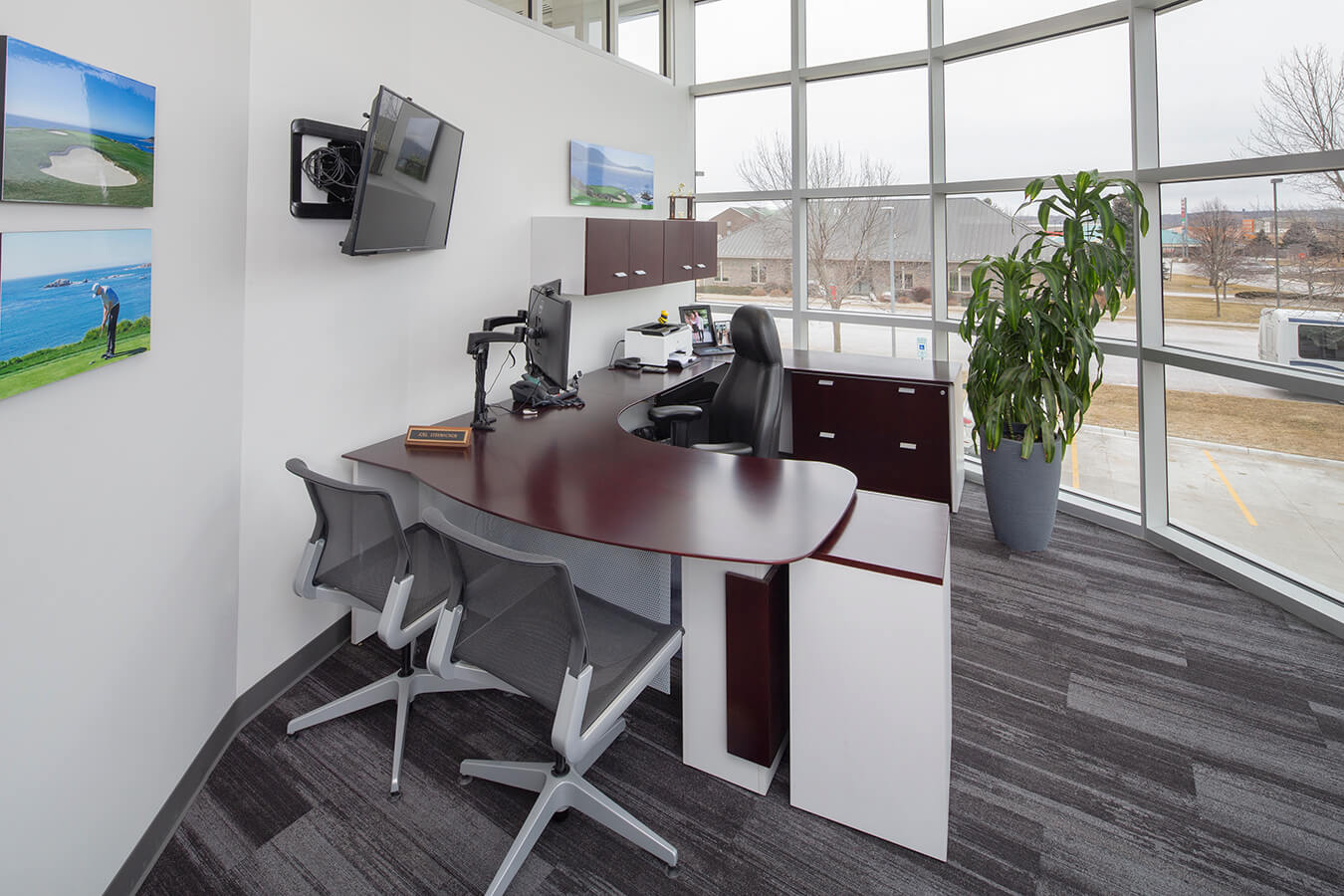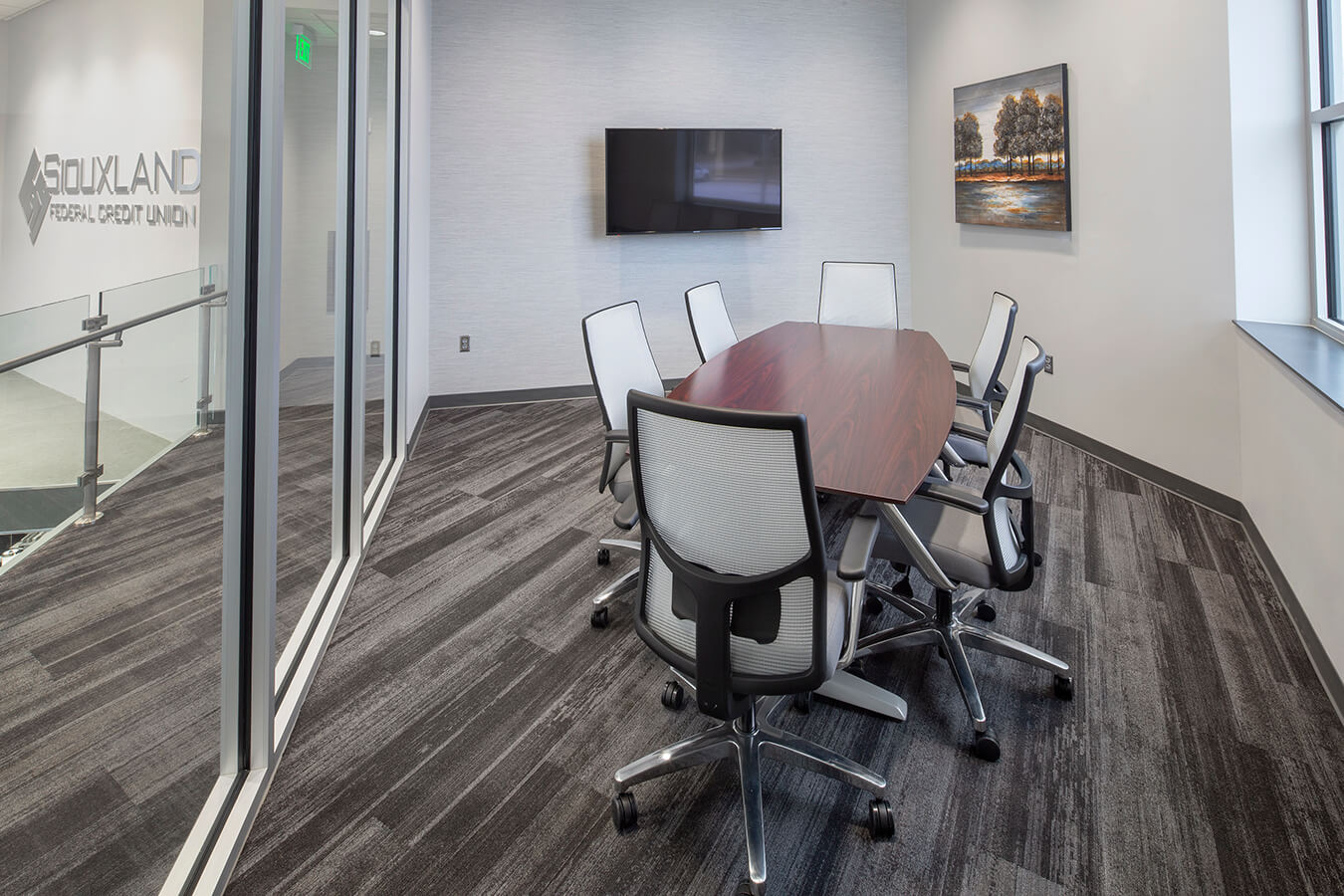 LOCATION:

Dakota Dunes, South Dakota
Siouxland Credit Union sought to expand the services provided to the North Sioux City community. Their new facility allows for a dedicated presence in the community allowing them to provide additional banking and financial services to their clients.
MECHANICAL:
Rooftop units for upper level and lobby spaces. Furnaces and condensing units for the first floor.
Changeover diffusers in first floor areas with all glass walls and variable air flow diffusers in second floor offices.
Electric supplemental baseboard and ceiling radiant panels.
ELECTRICAL:
LED lighting system provided customizable controls combined with lighting suitable for secure financial transactions.
Planned infrastructure to allow for changes due to anticipated increases in online banking and future facility security upgrades.