SPENCER HIGH SCHOOL – FINE ARTS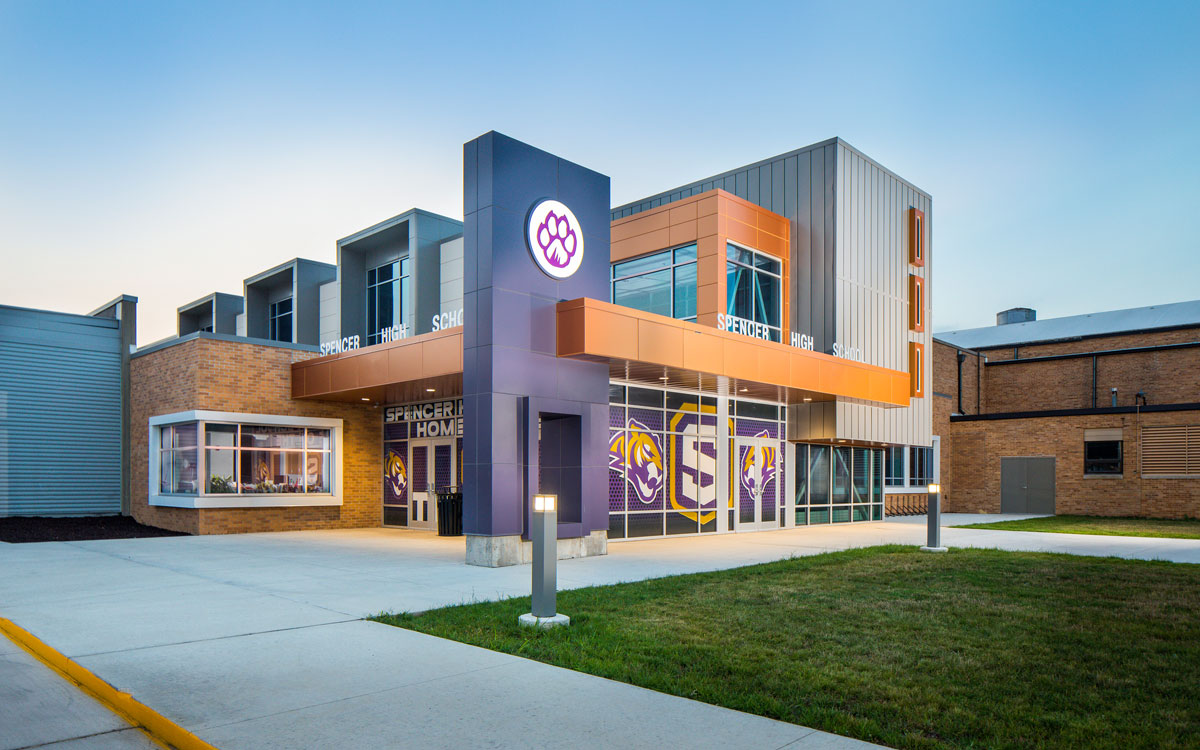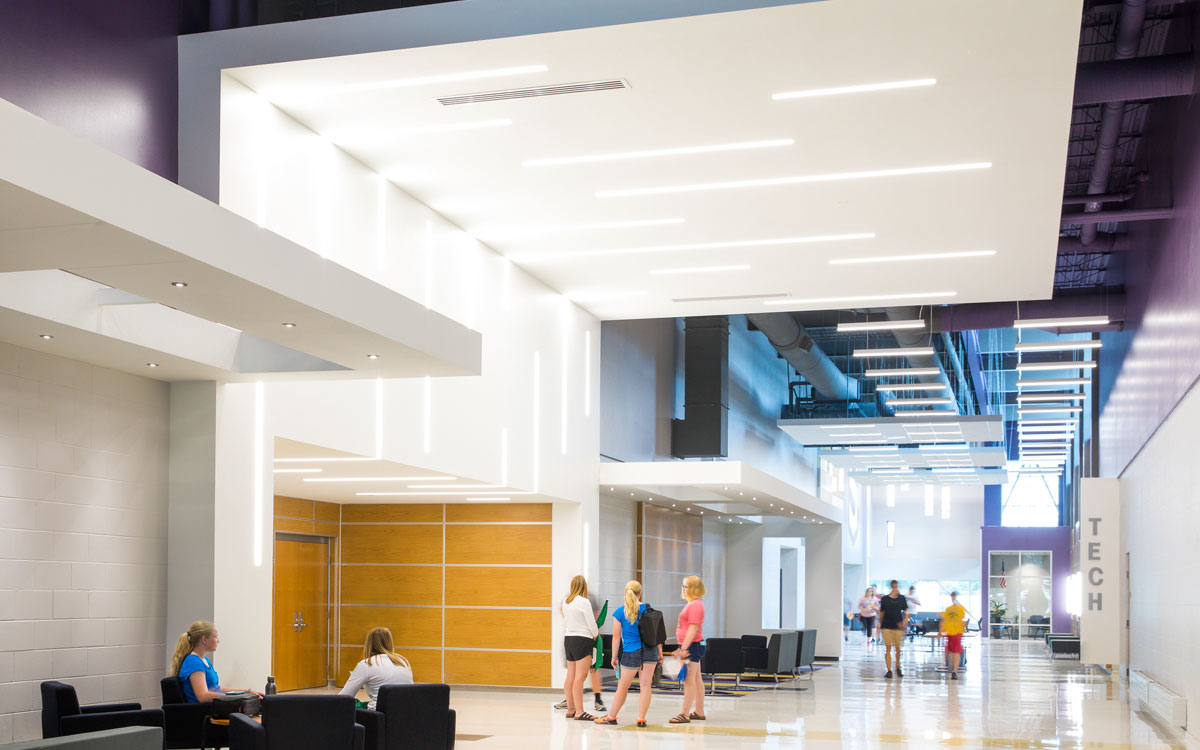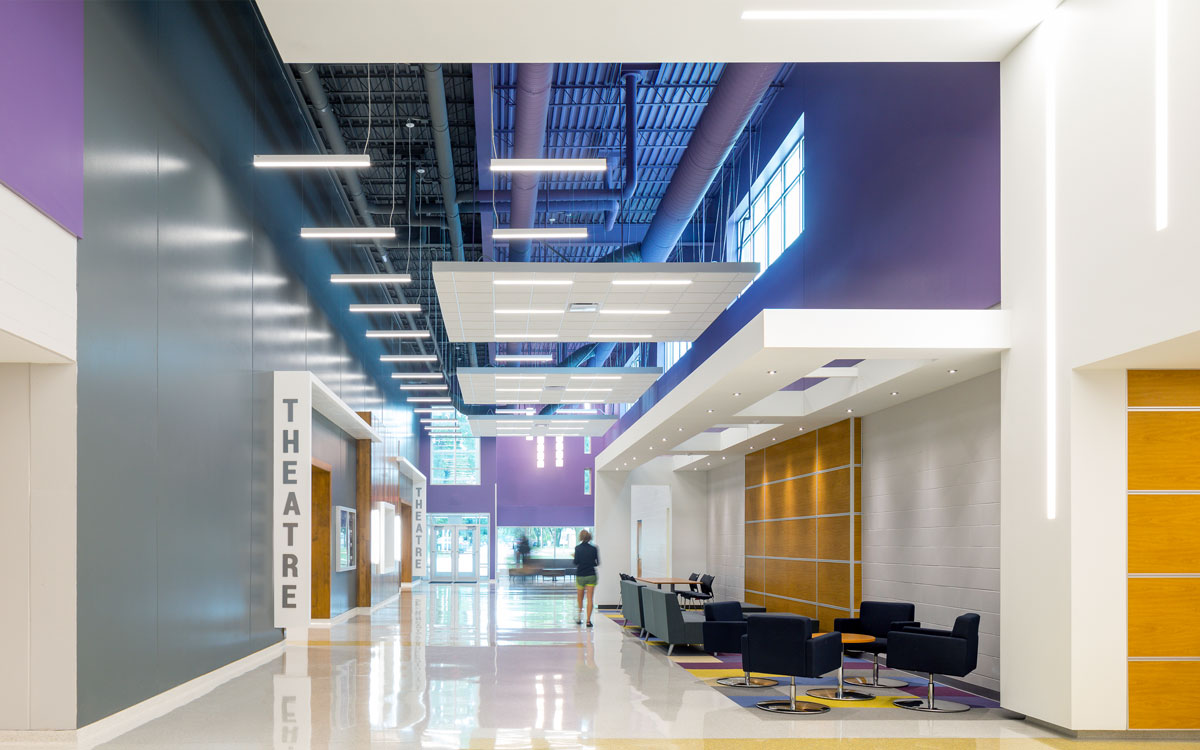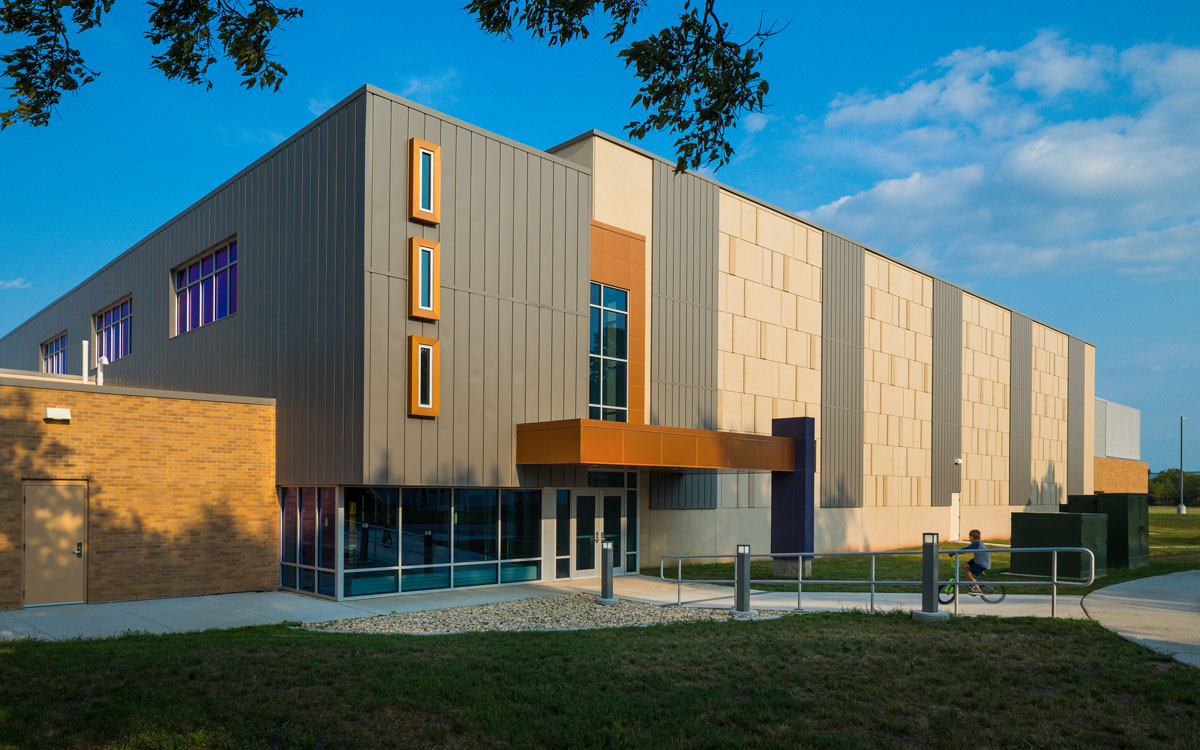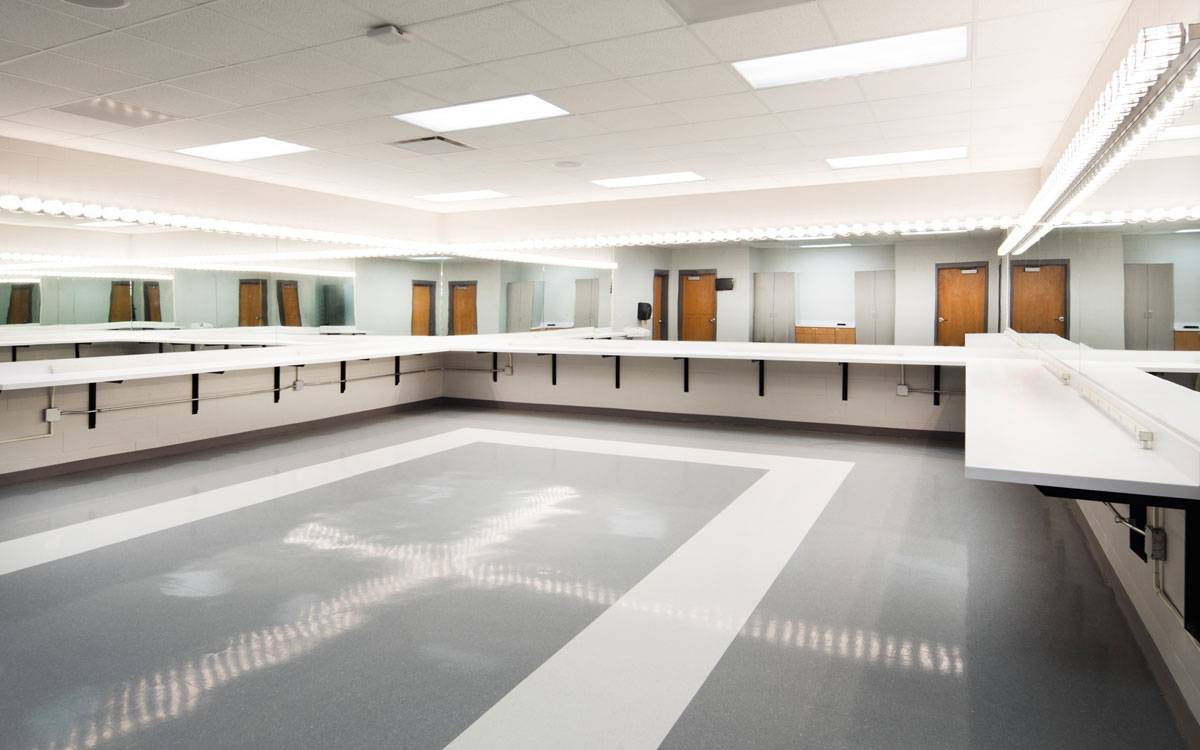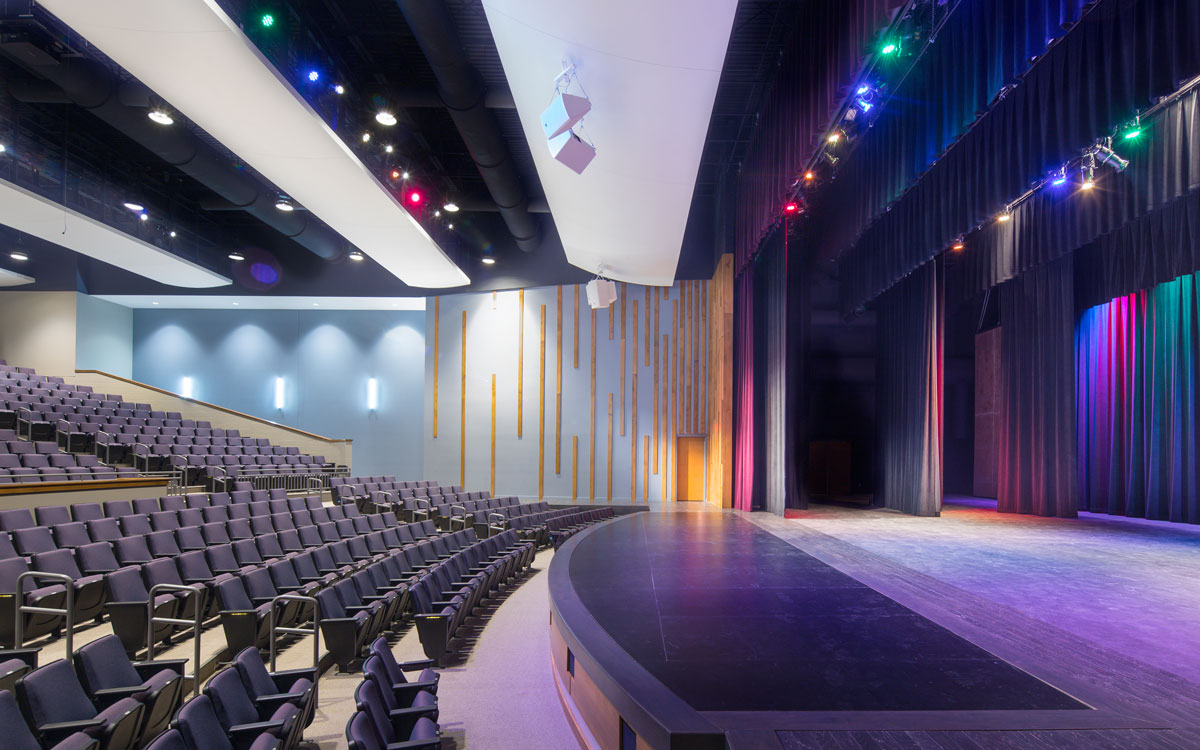 Spencer Community School District has had a long history of commitment to the fine arts programs. The desire to bring the fine arts performance space onto their high school campus, paired with a need to develop a secure and inviting main entry to the facility were driving factors for the new addition and renovation work. Another notable project goal was the desire to provide a casual space for students and visitors to circulate and interact.
MECHANICAL:
Ventilation system includes central air handling units with energy recovery and VAV boxes.
A new chiller and boiler system were included for the facility heating and cooling.
ELECTRICAL:
Theatrical lighting controls coupled with a full LED lighting system in the theater provided theater-level controls with energy efficiency.
Building communication systems such as fire alarm, paging, and data infrastructure were replaced and updated.